Jimmy Johnson
Sales Associate
---
Jimmy Johnson
Sales Associate
Phone:
Phone:

M:

614.378.7072

614.378.7072

mobile

Phone:

O:

614.939.0808

614.939.0808

office
Office:
Office:

Coldwell Banker King Thompson

960 N. Hamilton Rd
Gahanna, OH 432306831
Testimonials
"We hired Jimmy to sell our house and assist in the search for new one. Jimmy was always up-front and honest in his feedback with us. He is not the "norm" in the real estate industry - his word is truthful and he values integrity! With Jimmy you get someone who is a professional and places himself in the shoes you are walking in. He is and will be a hard worker to sell your home. With Jimmy you will get 100% effort. Since we have sold a house and bought our new house, Jimmy has followed up several times to make sure we are happy and ensure we didn't have any concerns or questions. Beyond the working relationship we had, I now am happy to also call Jimmy my friend. Keep up the great work Jimmy and thanks for all your efforts!" January 4, 2011

Top qualities: Great Results, Expert, High Integrity

Darin Fry, MHRM
hired Jimmy as a Real Estate Agent in 2009
------------------------------------------------------------------------------------------------------------------------------------------------------------
"I have known Jimmy for a number of years and I have always admired his dedication to personal improvement. The same dedication he applied to competing as a Professional Bowler is now being applied to his career as a Real Estate Agent. His energy and follow-through were major factors in recently completing a transaction for me that ended up well above the local market rate. He offers no excuses for the economy, just results!" January 14, 2010

Top qualities: Great Results, Personable, High Integrity
Rusty Ranney, 
Subscribe to my Newsletter!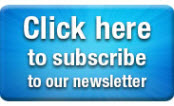 ---
Recent Sales
$61,500
Listing courtesy of Coldwell Banker King Thompson
$281,000
Listing courtesy of Coldwell Banker King Thompson
$89,900
Listing courtesy of RE/MAX Achievers
$349,900
Listing courtesy of Coldwell Banker King Thompson